16.4.2019
New features for the Buster Q smart display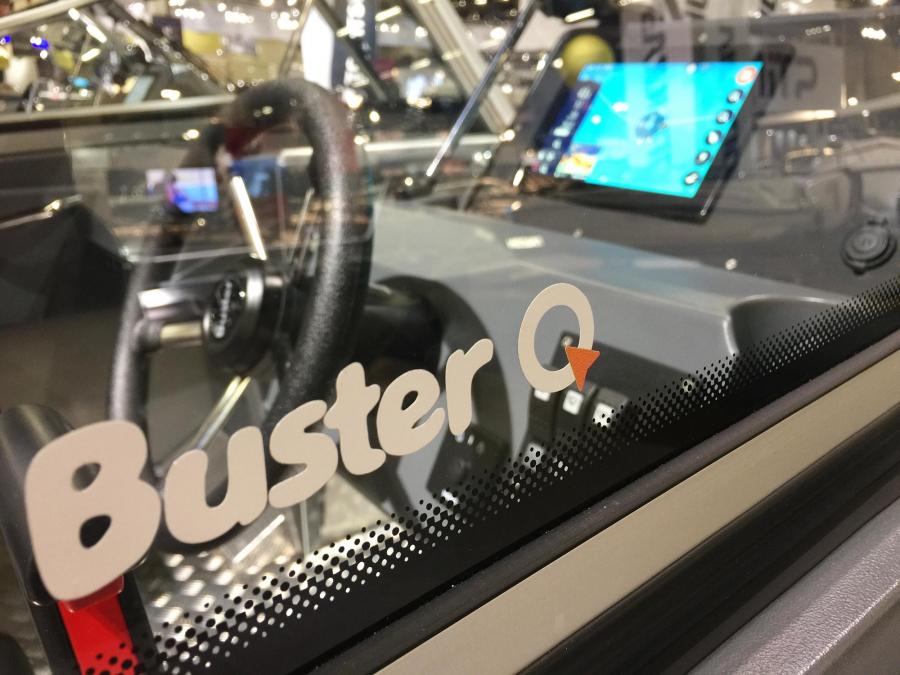 The Q smart display, a standard feature of Buster boats, is now provided with more new functionalities. Its new enhancements for the 2019 boating season include extended automatic log book features, place name search, collision detection and integrated wind instrument.
In addition to recording the route taken and distance covered, the Buster Q's automatic log book can now be configured to automatically store fuel consumption and weather data as well. The Q's map app has been enhanced to support place name searches. The name search is based on the Geonames database integrated into the smart display, featuring more than 11 million place names.
In boats featuring AIS (the automatic identification system that transmits the identification and position data of vessels), this newest update also brings AIS Collision Detection into the smart display to issue pop-up warnings on any vessels on collision course equipped with an AIS transmitter.
A Calypso wind instrument based on ultrasonic technology can now be integrated into the smart display. The wind instrument transmits wind speed and direction data directly onto the smart display via a Bluetooth connection.
In previous updates, the Buster Q smart display has already been enhanced to support the Raymarine Quantum radar, Wallas heaters and the Raymarine CP100 sonar, a favourite of fishermen. The new features are downloaded into the device as automatic software updates. The updates do not compromise navigation safety, as their introduction is always subject to user approval.
On-board computer and an infotainment system with navigational charts
The Buster Q is a system combining an on-board computer and an infotainment system. It has been developed in Finland, and it runs on Linux. For boat users, it comes across as a large touch screen. The Buster Q brings together navigational charts and electronic navigation as well as the boat's entire instrument panel, operating manuals, instructional videos, weather forecasts, radio functionalities and an internet connection. The Buster Q also gives the user advance notifications of Yamaha outboards' pending service needs.
The Buster Q comes as standard in all larger Buster boats, from the twin-console models Buster M2 and Buster L2 up. The biggest Buster models can be equipped with multiple smart displays. For example, the helmsman can have one display for the chart and another for engine data, and a further display can be mounted for the navigator.
The Buster Q smart display can be complemented with numerous accessories, including a sonar, highprecision fishfinder, AIS, high-quality sound system and pulse compression radar. Being compatible with the NMEA 2000 communications standard, the Buster Q communicates flawlessly with marine electronics from other manufacturers.