Buster boats have always been popular among anglers. Our high-quality and durable aluminium boats are an easy choice for fishing enthusiasts who want to be out on the water in all weather conditions, regardless of the season or location.
Buster's wide range of aluminium boat models offers the perfect choice for the needs of all anglers, whether you are fishing on lakes or the open sea. A customisable list of standard equipment and numerous options make it possible to tailor your Buster into the perfect fishing boat for your individual needs.
Important details for anglers 
Each and every detail on Buster boats has been carefully thought through to make boating simple. In addition to high-quality structures and fittings, features that are important for anglers include weather- and wear-resistant surfaces and numerous fishing accessories. Since 2018, the flooring material used by Buster has been either wear- and moisture-resistant composite boards or anti-slip aluminium. Optional accessories include rod boxes, stowage boxes, targa bars, rod racks, and bow and auxiliary motor brackets.
Easy to trailer and maintain 
Trailering your Buster from one fishing location to the next is easy and hassle free. The aluminium hull withstands the stresses of trailering, and launching the boat from any shore is easy. Buster is a carefree choice, allowing you to focus on your fishing throughout the season. Before and after the season, the boat and engine should be inspected and serviced to ensure continued carefree boating.
Specify your Buster into the perfect fishing boat 
Catering to the needs and wishes of fishing enthusiasts, it is possible to equip the Buster S and M with fishing equipment to make them the perfect fishing boats. With the optional casting deck, long rod box and bow motor bracket, it is easy to tailor the standard boat to suit the demands of even the most exacting anglers.
From 2020 Buster's own fishing accessories are available also on the brand-new 2020 Buster XL (6.05 metres, 80–115 hp) and Buster XXL (6.25 metres, 115–150 hp) models.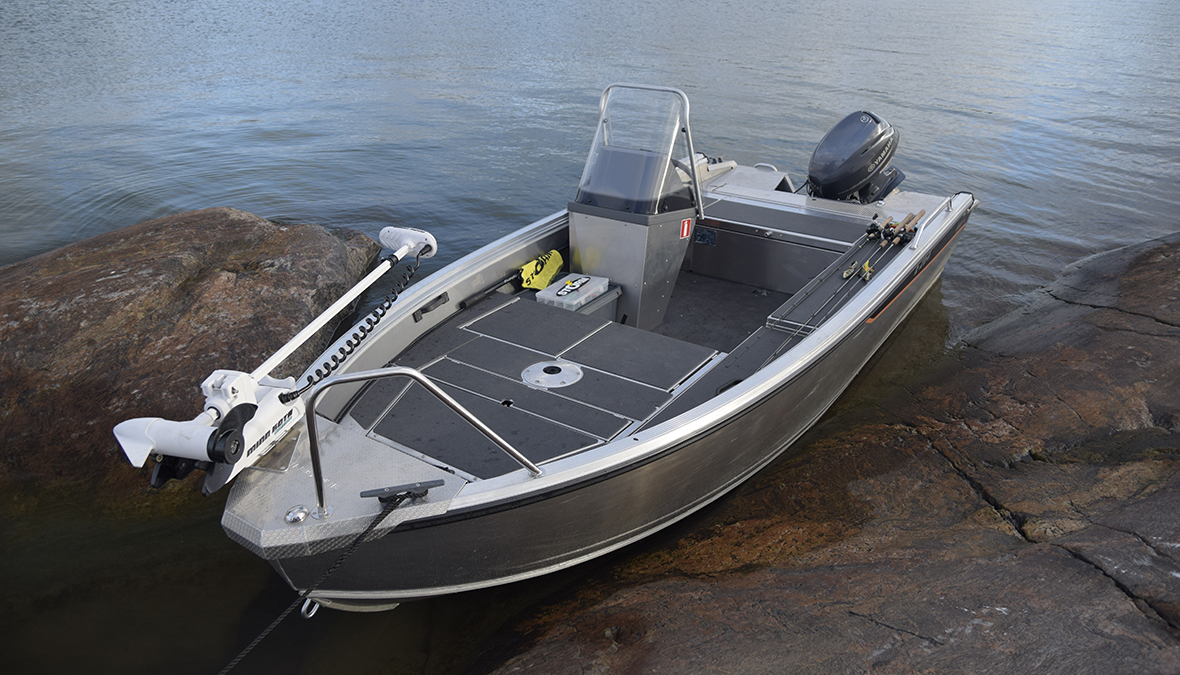 Ideal boats for trolling
Larger Buster models are favoured among fishing enthusiasts for trolling, as they provide protection against the weather and ample floor space for handling equipment and fish. The Buster Q smart display is also compatible with Raymarine's advanced fishfinders. Buster Cabin models offer a touch of luxury for extended fishing seasons. The Buster Cabin and Buster Phantom Cabin are warm, quiet and stable boats that can cope with all conditions on lakes, in archipelagos and along coasts.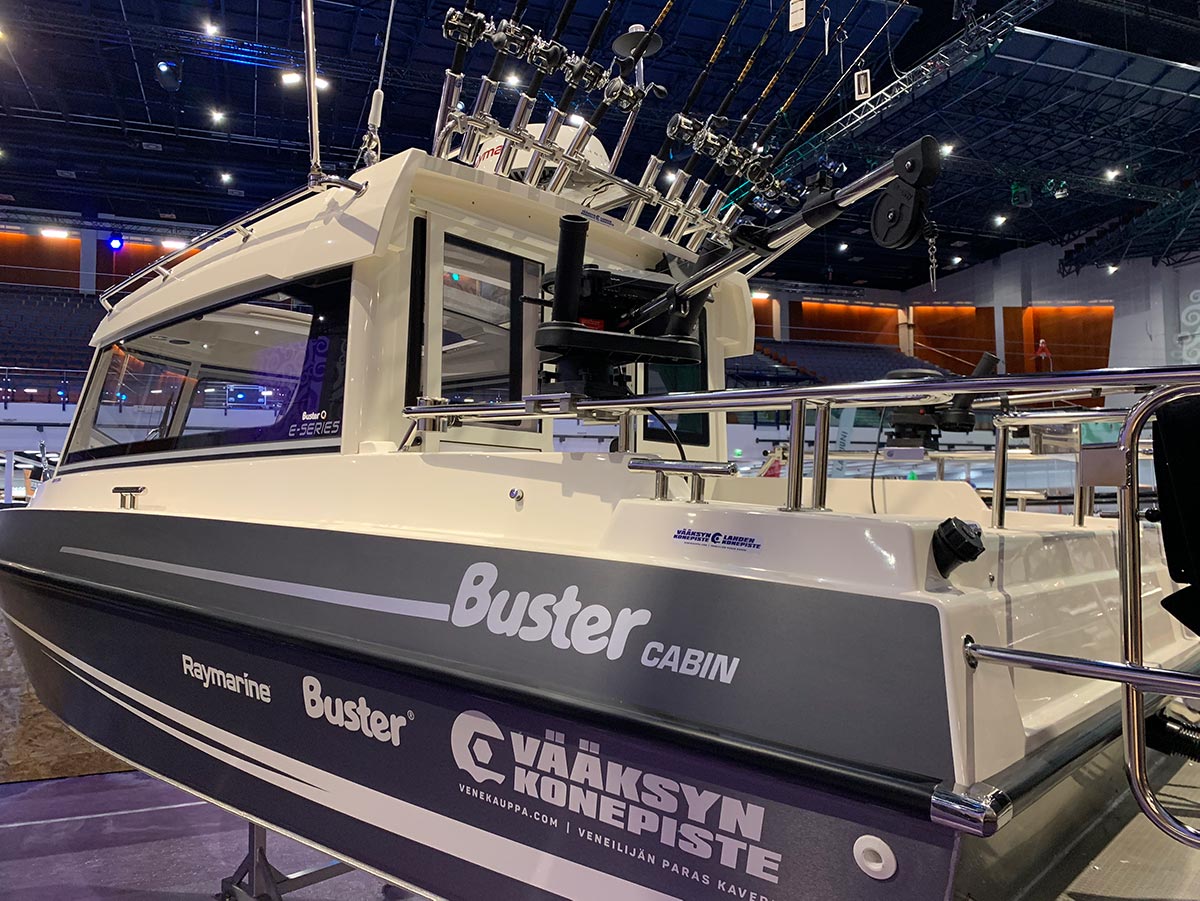 Buster Q Fishfinder
The Buster Q smart display can be specified with high-precision CHIRP sonar for bottom structure imaging, providing exceptional underwater vision particularly for fishermen. Developed in collaboration with Raymarine, the Buster Q Fishfinder displays photo-like imagery of the bottom structure and the target fish. The Buster Q Fishfinder serves both active fishermen and leisure boaters interested in fishing or studying what's below the boat.