Extensive features as a factory-fitted accessory kit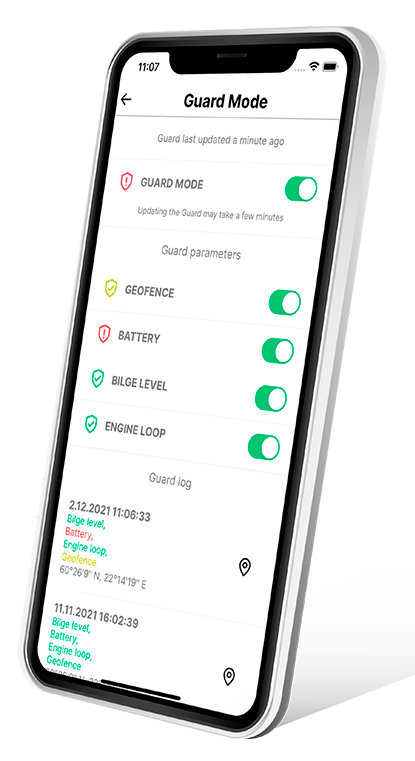 A factory-fitted accessory kit is available as an option on new boat orders that provides a wide range of options, such as bilge and engine status, as well as a remote heater. With the help of the accessory kit, Q Guard monitors the bilge level and alerts the user if necessary. An alarm is also activated if the boat's engine, battery or Q display is disconnected. 
In case of engine theft, a loud siren will ring in 1 minute cycles. If the boat is stolen or unmoored, the app displays the location of the boat within 50 metres. 
♦
In addition to these security features, the mobile app can also be used to activate the boat's heater remotely. This feature is available with factory-fitted Webasto heaters and the Q Series 2 smart display. The app enables the owner to switch on the heater while driving to the boat, for example. In addition, a timer can be set for the heater for up to six hours.