13.1.2020
Buster's new and stylishly Scandinavian aluminium boats on show at boot Düsseldorf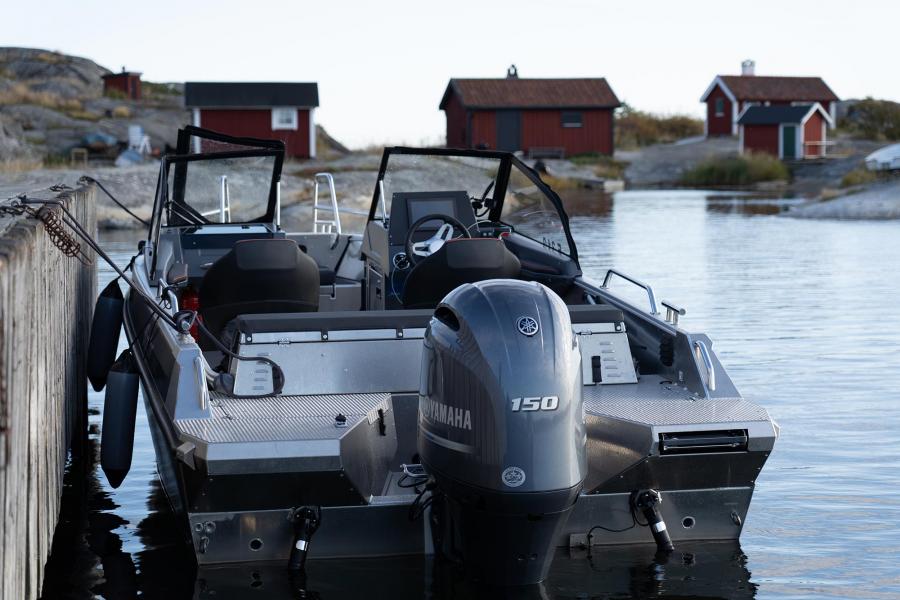 Buster's newest aluminium boat models, the stylishly Scandinavian Buster XL and XXL, will be exhibited for the first time in Germany at boot Düsseldorf, the Düsseldorf International Boat Show, from 18 to 26 January.
The new models for 2020 are in the popular six-metre class. These practical, economical and safe aluminium boats are ideal for recreational boating, watersports and fishing. The power range of the new Buster XL is 80–115 hp, while the bigger Buster XXL is powered by a Yamaha outboard producing 115–150 hp.
Both new models come standard with the Buster Q smart display, which provides all the information active boaters need: engine dials, updated weather information and even electronic maps. An AIS automatic identification system and super accurate Raymarine CHIRP fishfinder can also be specified as an option with the Buster Q smart display.
Alongside the new models, visitors to boot Düsseldorf can also see other popular Buster models, including the quiet and safe Buster Cabin and the SuperMagnum (250–350 hp), Buster's stylishly classic open boat. Other models being exhibited at the boat show include two of Buster's practical multipurpose boats: the six-person Buster L1 (40–50 hp), the most popular outboard engine boat in Scandinavia, and the comprehensively equipped five-person Buster M2 (30–40 hp), which features twin consoles.
Buster aluminium boats can be found on the Yamaha Motor Deutschland stand (C90, Hall 3). The boat show is open daily 10am–4pm.